To Host or Not to Host: The Airbnb Conundrum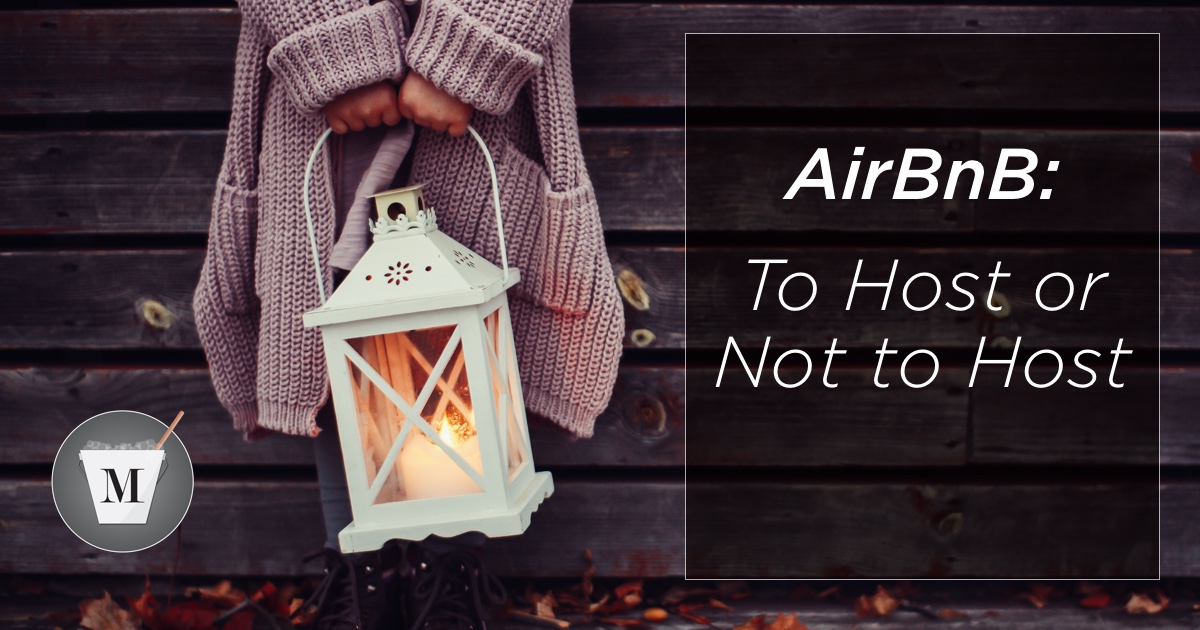 It's hard not to notice the hospitality phenomenon of AirBnB. With millions of listings throughout 190 countries and 34,000 cities, the website and mobile application has certainly garnered international attention.
The platform has proven to be quite attractive for both guests and hosts. Travellers get access to local accommodations and activities for discounted rates, and hosts gain a great side business for something they're already paying for.
Speaking of hosting, are you considering offering your home or an experience on AirBnB? If the answer is yes, let us help you decide whether becoming a host will be worth your while.
We have narrowed the logic down to three core questions you should review before signing up!
1. Will it be profitable and/or viable?
Obviously, one of your top considerations should be whether your AirBnB offering will be profitable. And it's also worth noting that many apartment and condo buildings have no-hosting policies, so you'll definitely want to look into that as your first step.
Location is everything! You should thoroughly research your area to get a feel for the rates, comparing similar places/experiences to your own.
There are many "AirBnB Calculators" available online, such as this one, that can help you decide whether becoming an AirBnB host will be worth it.
You also need to consider any additional costs that could be incurred by hosting on Airbnb.
With residences, evaluate the potential cost of taxes in your area, utilities your guests will use, cost of cleaning, whether you will outsource this or not ( we may be able to help ), and any consumables you will provide such as soap, coffee, toilet paper, etc.
Of course, costs are widely dependent on your particular situation, but to be conservative you could assume 25% of your gross income from AirBnB will go toward costs.
2. Do you have the time?
Setting yourself up on AirBnB is quite simple - but it's certainly worth taking the time to ensure the profile of your home or experience looks professional.
Taking high quality photos ( Airbnb can provide a professional photographer for this ) and creating a polished written description of your offering will definitely pay off.
Aside from these initial tasks, consider whether you'll have the time to respond to inquiries/issues on a daily basis, and consider how you will organize yourself for this commitment.
In some cities, there are actually services that will manage your listing for you, which makes things easier but also eats into your profits.
Cleaning between Airbnb guests can also be cumbersome, so you may want to consider a service to help you out.
3. Will you enjoy being a host?
Don't forget to evaluate whether you will actually enjoy hosting. The bulk of this experience will involve customer service.
Your listing is surveyed by guests on a multitude of factors - including communication and accuracy. In order to secure additional bookings, you need to ensure positive reviews.
You will regularly meet travellers who are exploring the area and may be looking for local recommendations.
If this if something you can't see yourself doing, you may want to reconsider. You will need to evaluate your comfort level with meeting and accommodating new people, whether it be for an experience or in your own home.
AirBnB is a wonderful platform and can be a great opportunity for both hosts and users. It could be a rewarding experience on many levels, but it's definitely worth some careful evaluation!