Mopify Referral Program
We're excited to unveil our new customer referral program that's live as of now.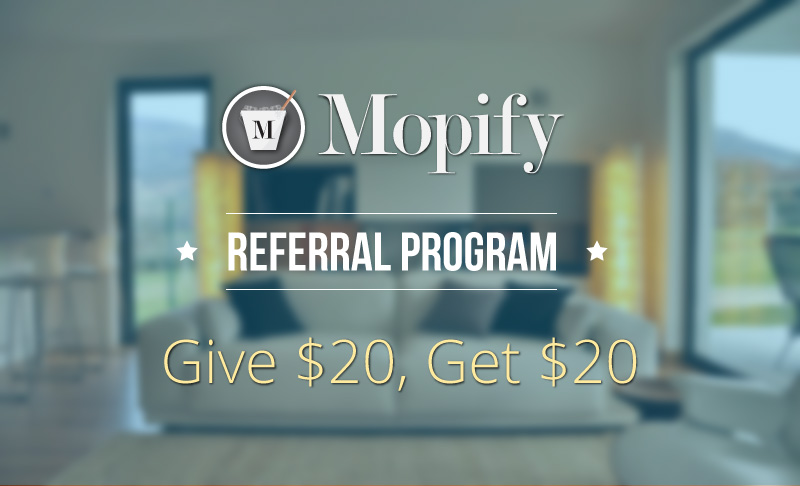 It lets you offer your friends $20 towards a Mopify cleaning. For each person that takes you up on your offer, you get a $20 credit on your account. Yep, it's pretty sweet!
You can offer this to as many people as you'd like. So, technically, you could get free house cleaning if enough of your friends signed-up.
How Does the Referral System Work?
It's really easy to use. We've created your own personal webpage that you share with people. You can access it from your dashboard, where you'll see this:

The link that's circled is your personal page you can share with people. If you click through to your personal page there's options to quickly share it with your Facebook or Twitter followers.
It'll look like this: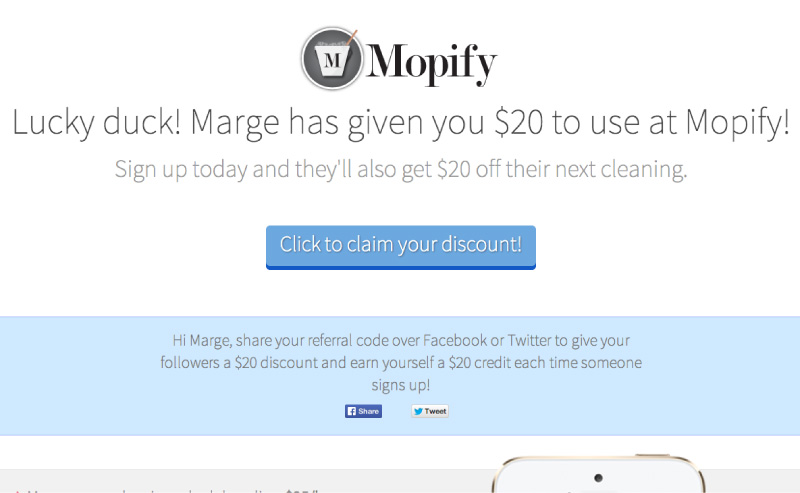 When someone comes in and books a cleaning from your page, they're given $20 off their first cleaning and you're given a $20 credit on your account to use towards future cleanings.
So feel free to share your page over your social networks, email it to friends or even go analog by writing it on a piece of paper and passing it along!