Easy Ways to Exchange Keys with Your Airbnb Guests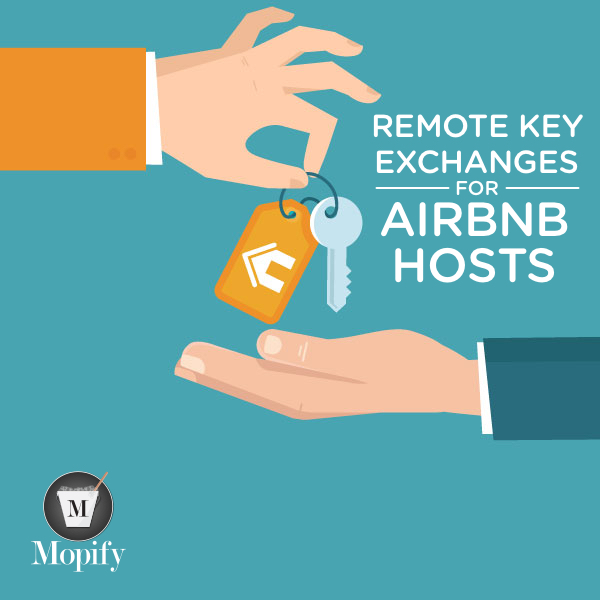 While it can be nice to meet face-to-face with the people staying in your home, sometimes life gets in the way and you simply don't have the time to rush home after work to drop off the keys. Plus, with guests occasionally arriving late - like really late - this exchange of keys, which normally only takes five-minutes long, can turn into hours of waiting, leading you to lose out on valuable free time.
So in order to make your Airbnb venture more enjoyable, we've devised our top five ways to remotely exchange keys with your Airbnb guests. From installing new locks to simply making some new friends, here is our list of the best non-traditional key exchanges:
Use a Lockbox
A portable lockbox is one of the easiest solutions to handing over a key to a guest. Pretty much just a portable safe that holds your house key, these tiny lockboxes are safe, reliable, and easy to set up.
Since they are only accessible by a pin entry, lockboxes are a well trusted tool among homeowners, as well as many real estate agents. Lockboxes can be purchased at most hardware or department stores and generally cost less than $50. We recommend the Master Lock Portable Key Safe at Canadian Tire.
Install a Code Pad
While it takes a bit longer to install, a code pad can be just as handy as a lockbox and is even a bit safer. A coded front door lock allows your guests to be key-free all weekend and prevents you from ever forgetting to leave a key in the lockbox or in your mailbox on the day of arrival. Most regular coded deadbolt locks cost around $100.
We recommend the Weiser Maximum Security Electronic Deadbolt, which can be bought at Canadian Tire for $120.
Upgrade to the Future with a Smart Lock System
With smart phones, smart watches, and even smart fridges, you shouldn't be surprised to learn that smart locks now exist.
Smart locks are amazing and can be super-helpful for Airbnb hosts since they are equipped with countless perks, such as being remotely locked and unlocked, informing you via text when someone enters your home, and having the option to create "limited access" keys, which are perfect for Airbnb guests that are only staying for a weekend.
We recommend the August Smart Lock, which can be bought at Best Buy for around $300.
Pay a Friend or Neighbour
If you're going to be away for just one night, having your friends, family members, or neighbours handle the key exchange can be an easy, safe, and inexpensive route to take.
Simply make a few copies of your keys, hand them out to your friends, and then ask on the day your guest arrives if they can help out. To ensure your friends and neighbours are responsible and always willing to help, we recommend paying them each time they assist you. Anywhere between $10 to $20 would be respectable.
Partner with a Local Bar, Hostel or Cafe
If you're going to be away a lot and don't want to install a new lock, then we recommend trying to pay a local cafe near your home to hold onto your key and act as your impromptu concierge.
Most local coffeeshops will be down for this as it gives them some side cash, as well as attracts tourists. Make sure the cafe is open late and within walking distance of your home, as that makes the process much more simple. Plus you could always create a tab at the coffeeshop, which would then allow the barista to surprise your guests with a free coffee.What a great way to start a trip!
There even exists some companies in North America now with the sole purpose of operating these key exchanges in cafes. Keycafe is one of these businesses and is growing in popularity in Toronto.